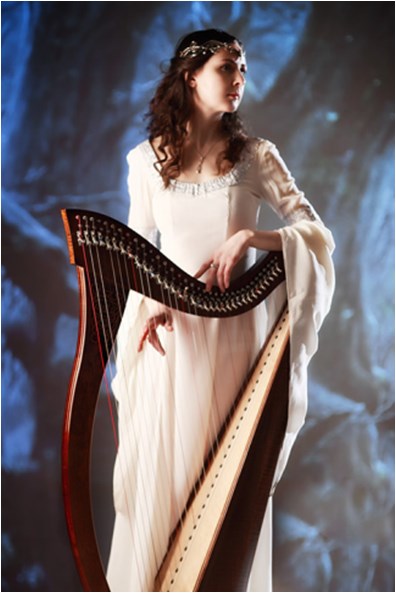 Meldis was founded by Anastasiya Papisova, the first Celtic (Irish) harp performer in Russia.
Anastasiya mastered this ancient bardic musical instrument all by herself, that's why she is sometimes compared to the famous Canadian harpist Loreena McKennitt. Anastasiya learned to play the guitar and the flute in her student days, and was inspired to learn how to play the harp after she listened to the music of Alan Stivell, the legendary Breton harpist and one of those who revived the interest in folk music.
Anastasiya Papisova made her debut as a Celtic harp player in the Central House of Artists (Moscow) , where she performed at the first Celtic music festival in Russia in June, 1998. In August, 2001 she gave successful solo concerts in Dublin and Belfast thus becoming the first Celtic harp player from Russia recognized in Ireland. In 2009 Anastasiya became the first and the only Russian artist who participated in Camac Trophy Celtic harp competition within the framework of the primary worldwide Celtic festival Festival Interceltique de Lorient. In April, 2016 her performance at Edinburgh International Harp Festival was live broadcasted by the Scottish Celtic Music Radio that streams worldwide via the Internet. In October 2017 Anastasia gave successful performances in Jerusalem and Haifa. In August 2018 she performed solo within the framework of the official program of Festival Interceltique de Lorient (France).
Anastasiya Papisova performed in Celtic music groups Slua Si and Si Mhor, was one of the originators of Mervent project and acted as its lead vocals till September, 2004. She also worked with Sakmarov-Band, Tol Miriam, Rada & Ternovnik, Vagants, Denis Rozov Band as a guest musician.
---
Band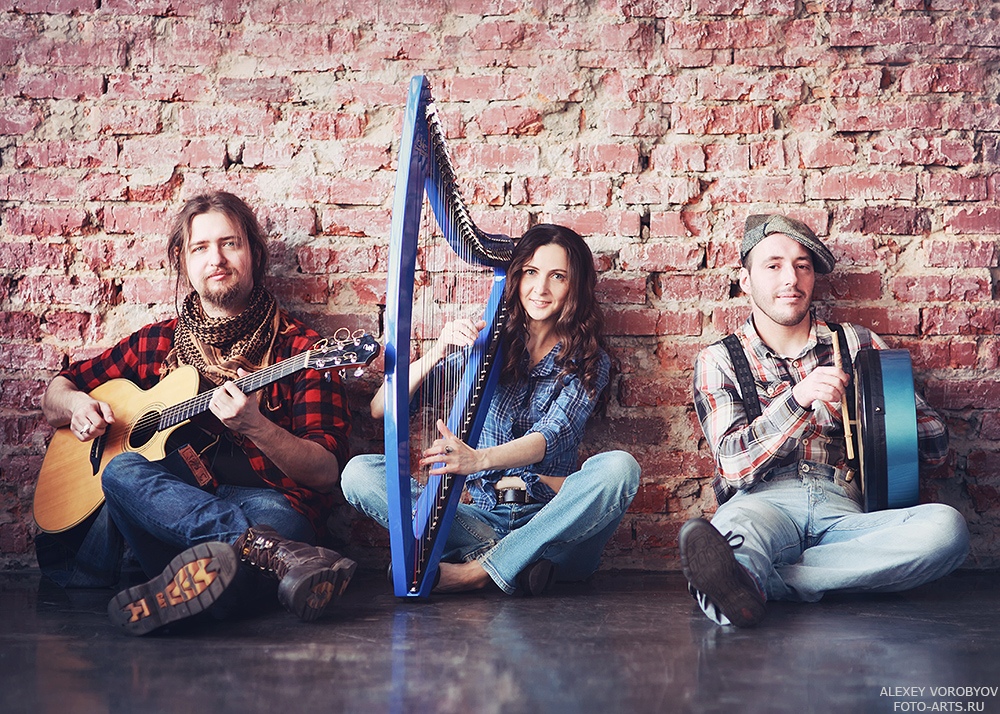 Anastasiya Papisova decided to create her own project when she was recording a solo album «Rest ye, Enchanter" (2006). There she performed voice, guitar and harp parts herself, but live performances required participation of other artists. This is how Meldis band, whose title coincides with Anastasiya's stage name, was created.
Meldis albums include:"Harpography» (2007) , «Mistletoe flower» (2010) , «Facets of the worlds» (2013). Not only Meldis members, but also by such renowned artists as Oleg Sakmarov (Aquarium, U-Piter, Sakmarov-Band) , Alexander Mitkevich (Tintal) , Sergey Kalugin (Orgy of The Righteous) participated in recording the albums.
Current members:
Anastasiya Papisova – Celtic harp, electric harp, recorder, vocals
Anastasiya Grachenkova – violin
Alexey Rozhkov – hand drum
* Anastasiya Papisova performed at multiple receptions and other events held by the Embassy of Ireland to the Russian Federation (Moscow).
* On December 9, 2014 Meldis performed in 'Karo 11 Oktyabr' movie theater (Moscow) at the private first show of The Hobbit: The Battle of the Five Armies movie in Russia. The performance featured a special programme dedicated to the Middle-earth universe.
The band is actively touring in Russia and neighboring countries giving recitals and taking part in various folk festivals, during which Meldis performances always attracts genuine interest and win the hearts of the audience.
Ex-members:
Ivan Kramarenko – guitar, vocals
Alexey Pytskiy – electro acoustic guitar, vocal
Anton Kozlov – acoustic guitar
Yuri Sergeev – percussion
Konstantin Zaitsev – electro acoustic guitar
Anton Rotar – bass
Alexander Makarov – percussion